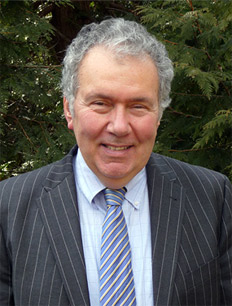 A lifelong Massachusetts resident, I am a graduate of Saint John's Prep '69, Harvard College '73 and Boston University Law School, '76.  I have been married for 40 years and have three adult children, four grandsons and four grandaughters. I live and practice in Melrose, Massachusetts.
I have been in private practice for forty years with an increasing emphasis on real estate, estate planning and domestic relations. Having handled hundreds of contested divorces and witnessed firsthand the mostly needless anguish that parties endure to obtain a fair resolution of their disputes, I have become an enthusiastic advocate of Mediation and Collaborative Law. Collaborative Law requires that the parties hire lawyers, who while representing their interests, are required to work collaboratively to reach a fair result. If they cannot achieve an agreement both parties have to hire new lawyers to contest their divorce. This clearly places the incentive on achieving results and not driving up unnecessary legal fees. Mediation involves the use of a neutral professional, experienced in domestic relations law, to help the parties achieve a fair settlement through negotiation. This can be use in conjunction with both parties having their own collaborative lawyers. I have found that as long as both parties wish to achieve a fair and reasonable agreement, as opposed to trying to destroy each other, this method of dispute resolution almost always works, even if both parties start the process with very different views of what is fair. The issues of property division support, and custody and visitation are very difficult to resolve. But given the existing laws and decisions by the courts, I can help you get a result that is within the parameters of what most courts will decide even after a very hotly contested divorce trial.
I look forward to using my experience in this field to help divorcing couples get through this very tumultuous and painful time in their lives with a minimum of cost and the least amount of disruption for their children.
Peter A. Belmonte, Esq.